Stay Connected with Your Loved One's Day
Families Monitor Their Senior Home Care and Collaborate in Real Time
Our special eRSP Family Connect Portal is your exclusive window into your loved one's activities. You stay connected with our caregiver, your loved one's day is safe, happy and content.
Elder Care Messaging Board
You'll see our caregiver's notes and schedules. You can leave notes of your own or collaborate in real time. Voice your concerns, offer suggestions as they occur to you. Your caregiver responds, problem solved.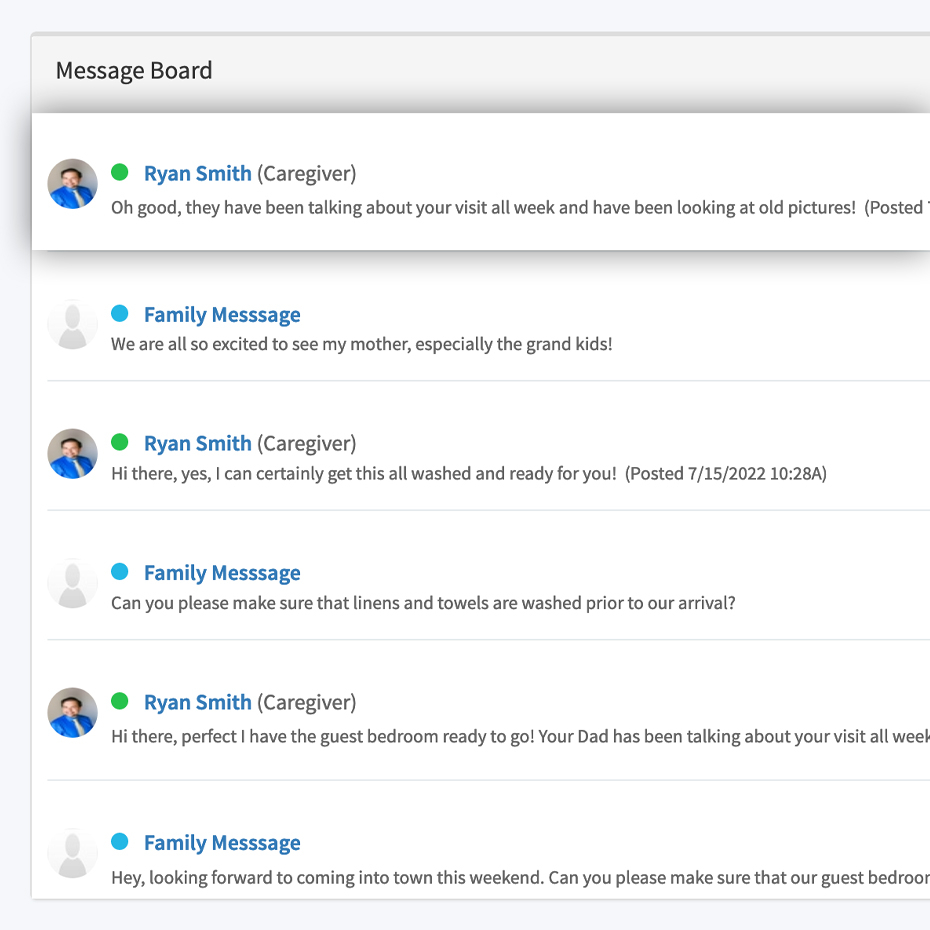 View Loved One's Schedule
Whatever is planned for the day is listed on the Portal. You will know what your loved one is doing, when they're doing it, and where.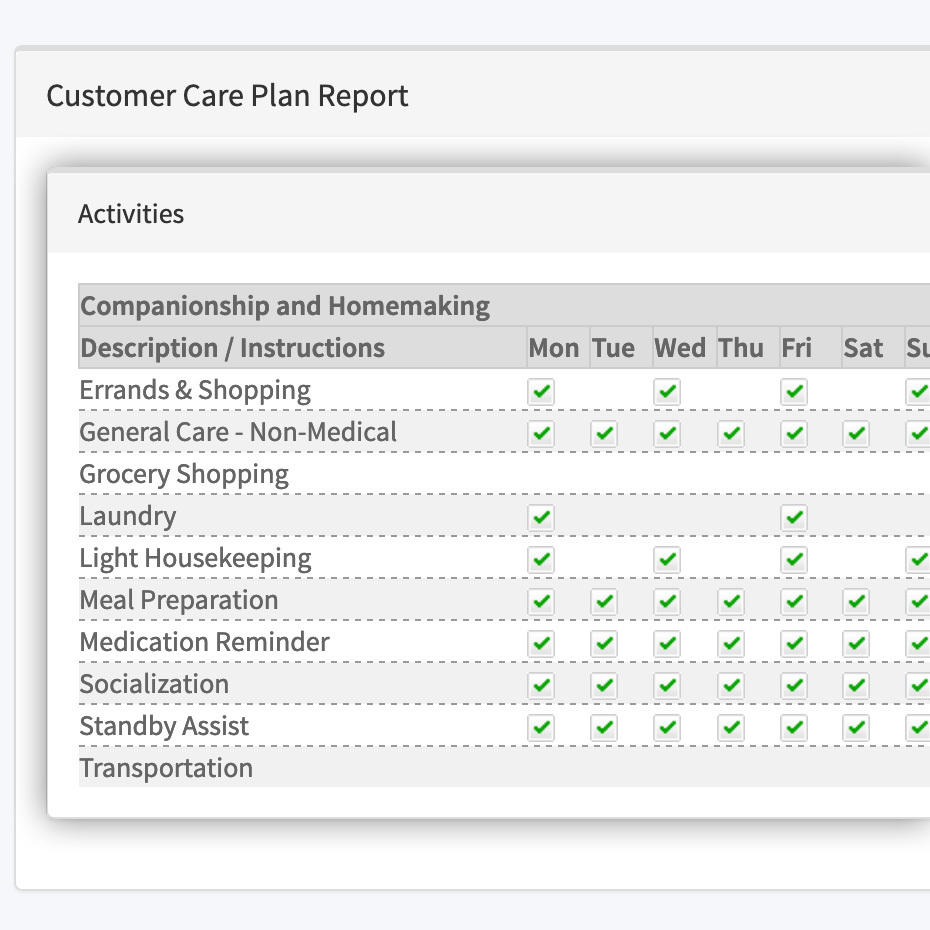 View Activities
Active seniors are happy seniors. You'll know what they're up to in real time. Maybe playing a game of chess. Watching TV. A trip to the senior center to visit with friends. Or just relaxing over a cup of tea.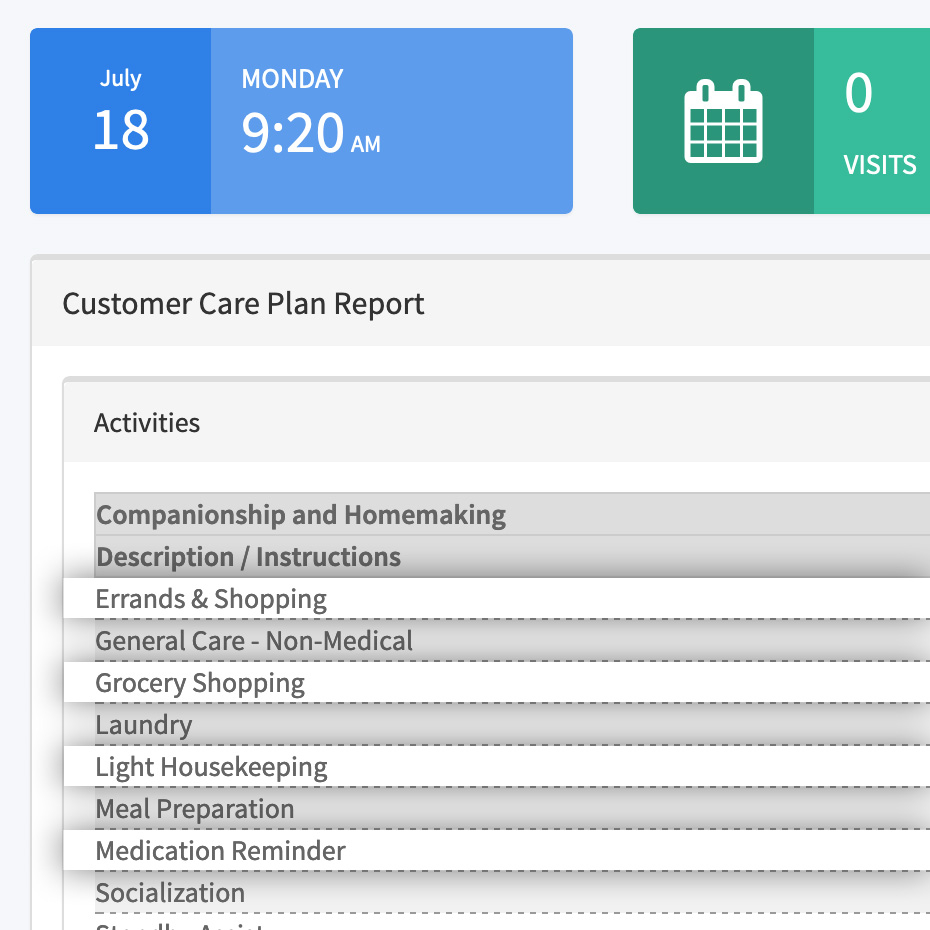 Office Communication
Most of your activity on the Portal is between your caregiver and loved one. But you may want to be in touch with Noble Companion directly. There's a place for private communication where you'll get your questions answered and concerns immediately addressed. You can even pay invoices on the portal.